except not really, i'm going to be selling some of my Lolita stuff to get more money lol
but anyway, i went shopping again today and yesterday ~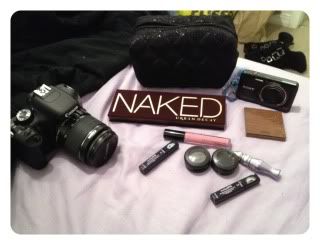 i got the ~
Canon Rebel T2i
some Samsung that idr the name of anymore and can't be bothered to get it out
Urban Decay Naked palette
a makeup bag from Sephora

MAC carbon
MAC Print
MAC Infinitely Likable
Park Avenue Princess bronzer from tarte
mascara + eyelash primer from tarte
i got some other stuff from tarte but it was in the Sephora 500 point thing, so i didn't buy it. gave the rest of it to my mom lol.
i have thursday and friday off this week. so circle lens post should be up by friday ~
that's all really, i seriously need to cut back on the shopping so hopefully this will be the last of this for awhile.
but we all know it wont be. i have a problem.